Sarah Winklbauer
Sarah Winklbauer is an editorial assistant for The Book Couple. She was born in the Bronx, NYC, and has lived in South Florida for over ten years. She is currently working on her bachelor's degree in English, with a focus on literature, and is studying at Florida Atlantic University. Sarah loves reading, writing, and spending time with nature, and also likes to knit, crochet, and sew in her spare time. Her favorite book genres are adolescent fiction, British and Irish literature, science fiction, fantasy, and how-to books. She and her husband, Jonathan, have a house full of happy reptile friends. Sarah looks forward to becoming a full-fledged editor (and hopefully a successful author) one day.
Chiku, Gretel, Siamen, Molé, and Urielle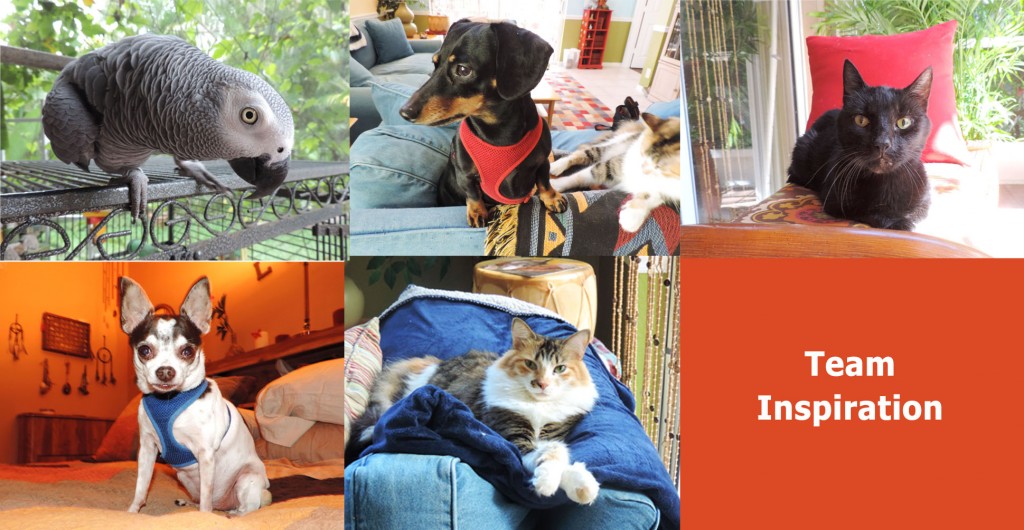 Chiku, Gretel, Siamen, Molé, and Urielle brighten the workday with their quiet—and sometimes no so quiet—companionship. Chiku is master shredder, "beaking" all cardboard boxes into confetti, while Gretel remains alert for the slightest sound out of the ordinary (if she's not napping or eating). Molé has been warming laps for nearly twelve years now and has become quite good at; he has no intention of retiring anytime soon. Meanwhile, Siamen spends his day in semi-retirement, checking nooks and crannies for good places to nap and/or hide from the kitten. Urielle, a perpetual kitten at three years old, is the newest member of Team Inspiration, and she inspires creativity with her cuteness.